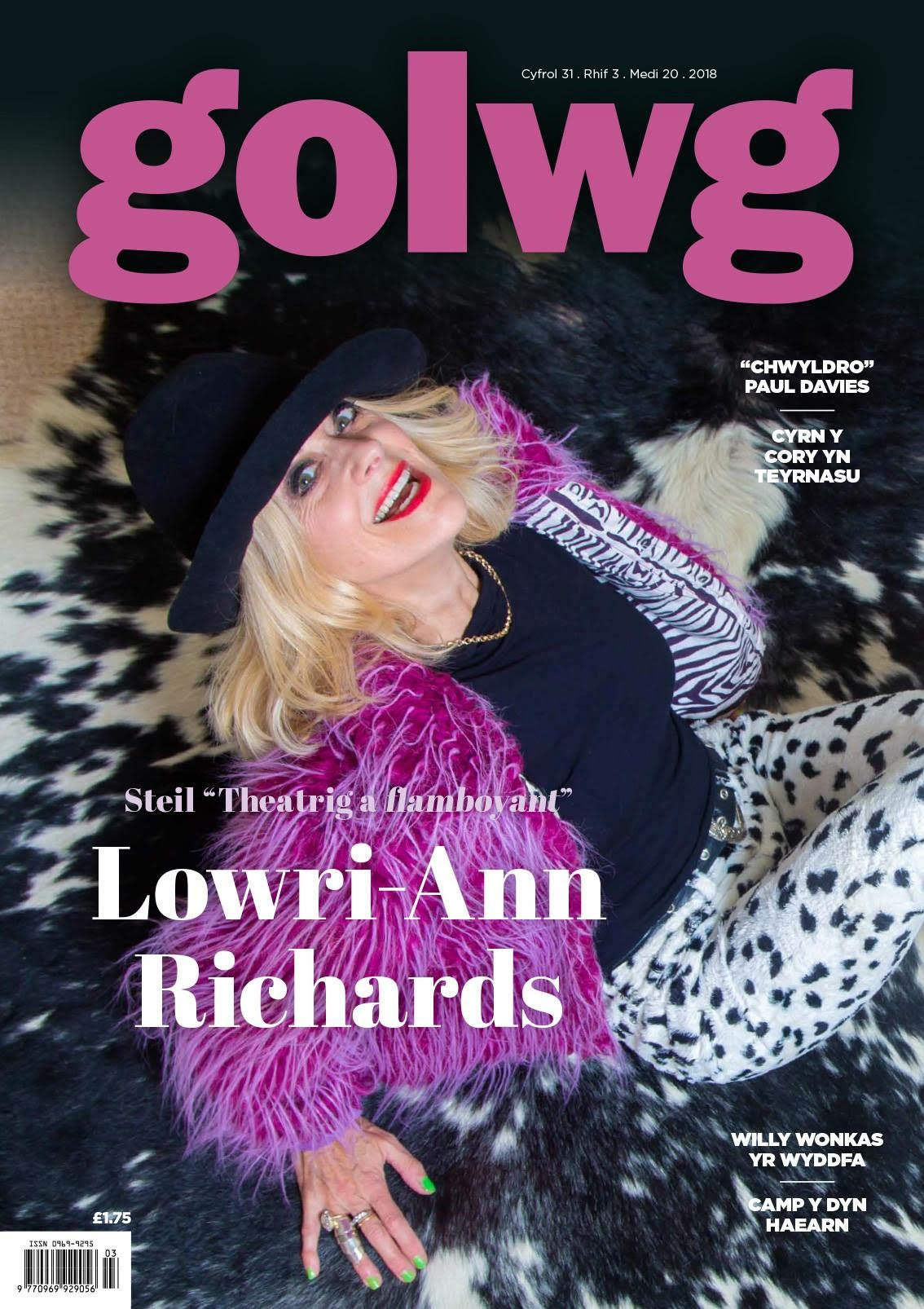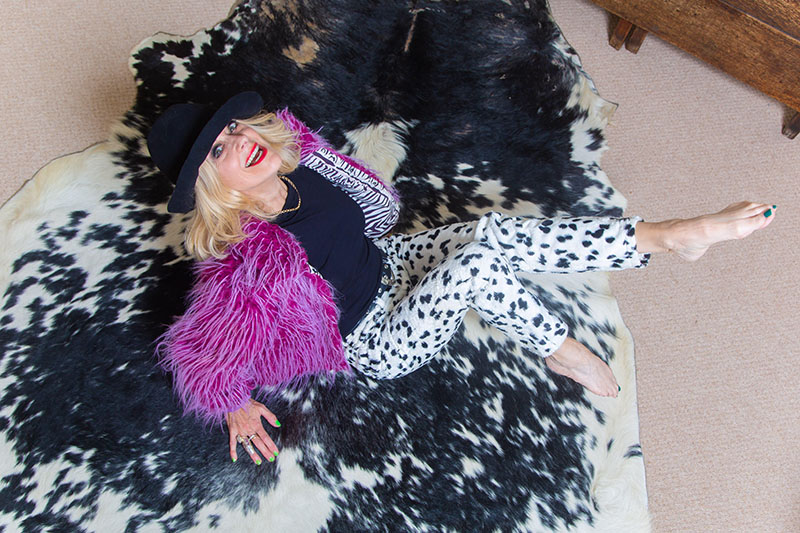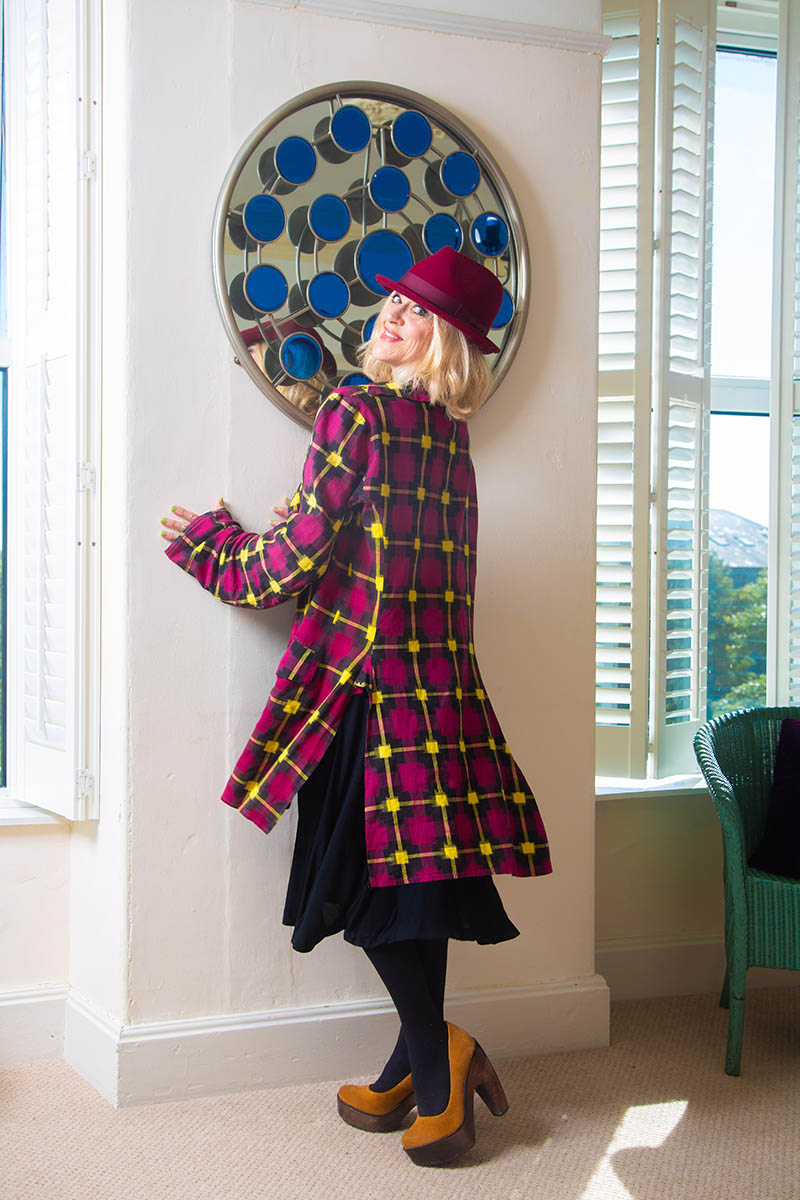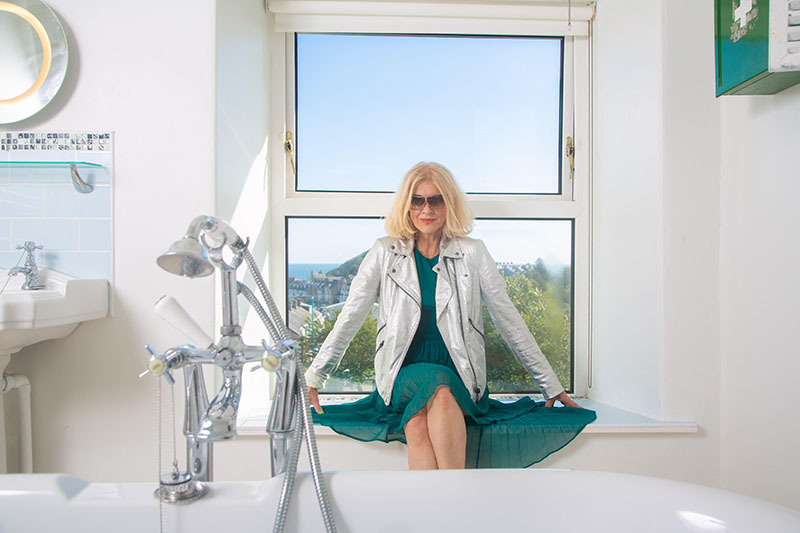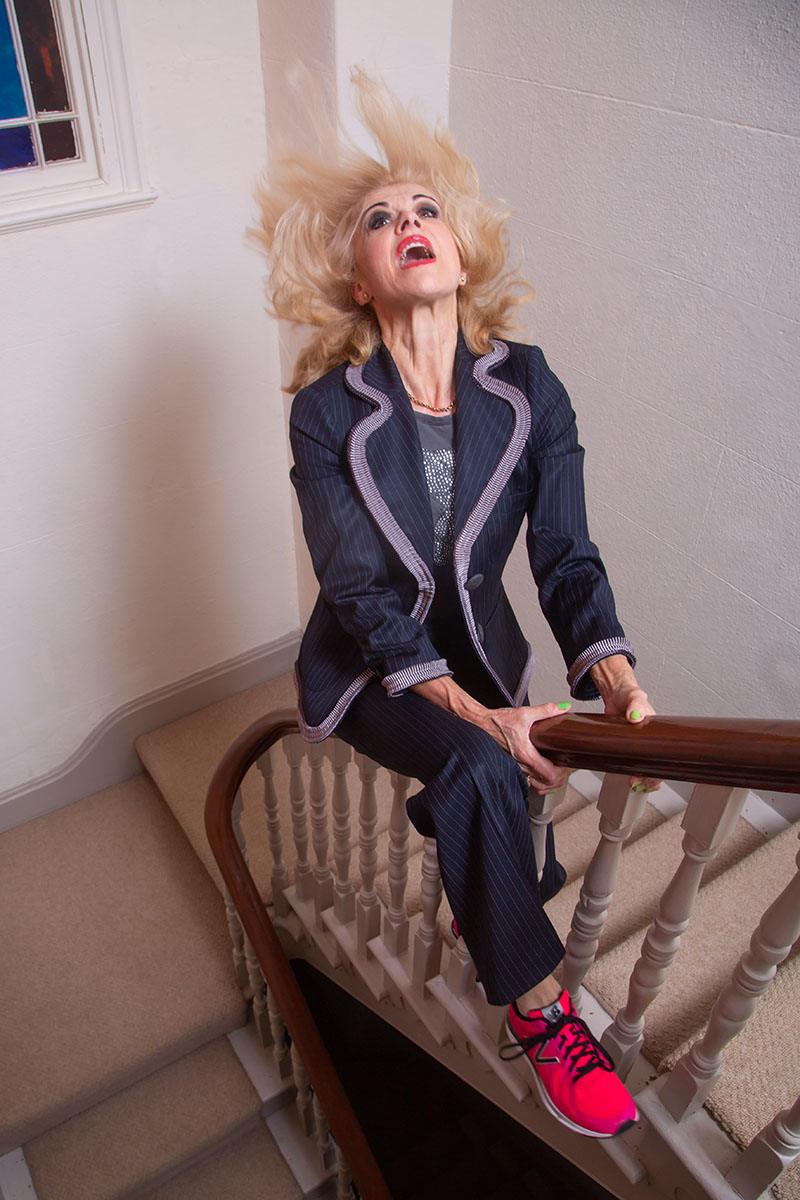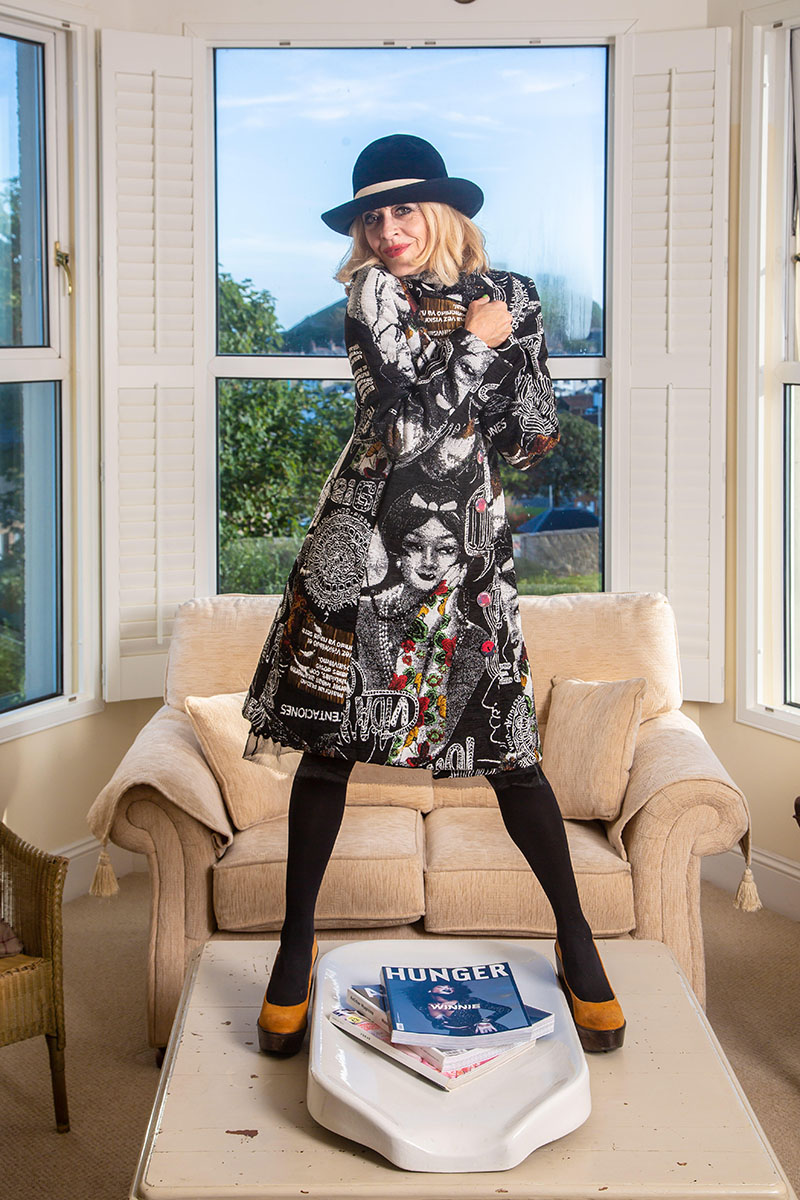 Photography By Iolo Penri 2018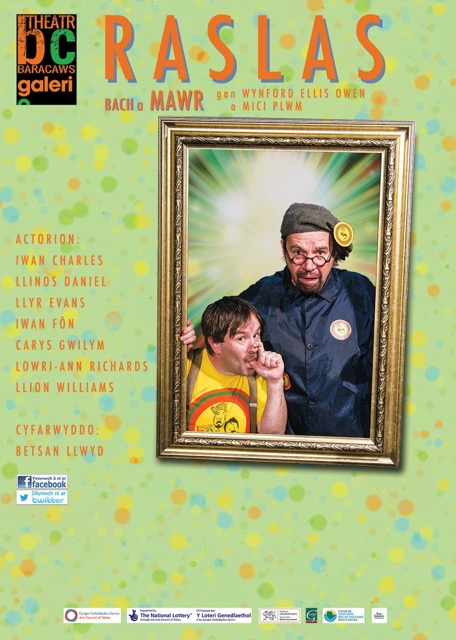 Current Show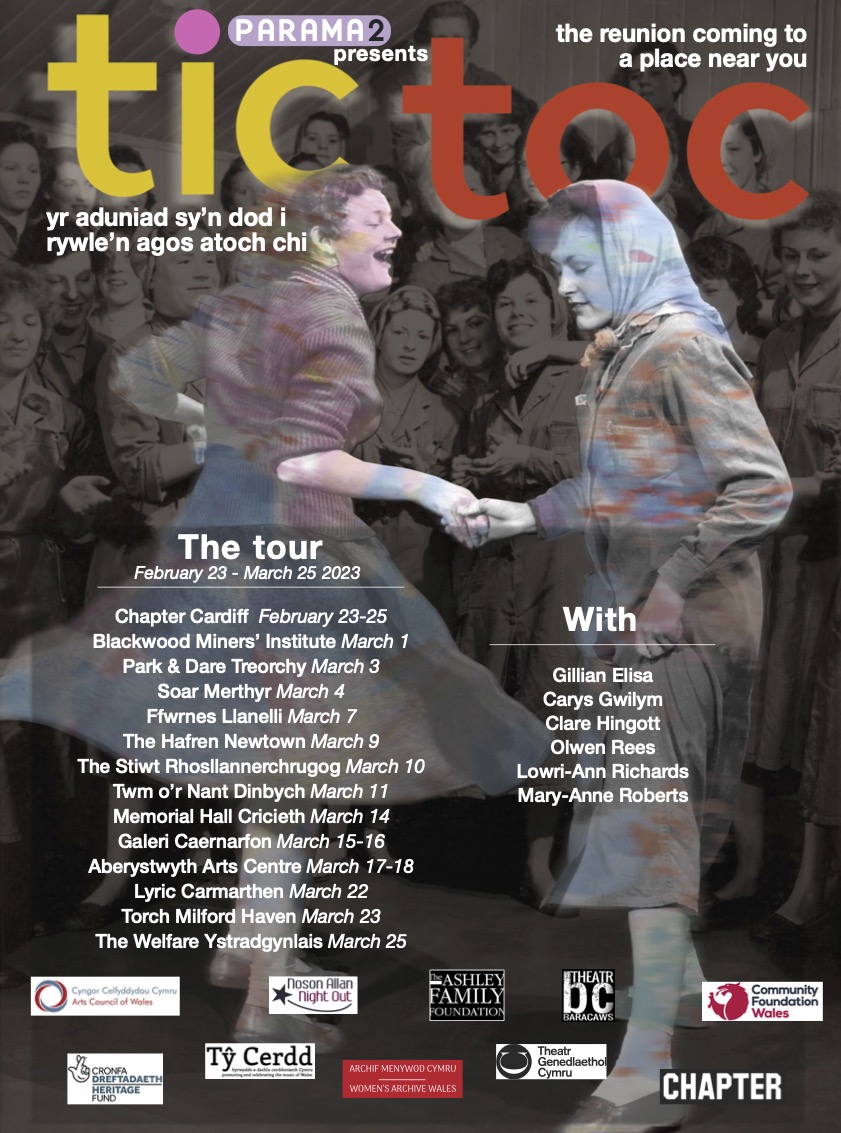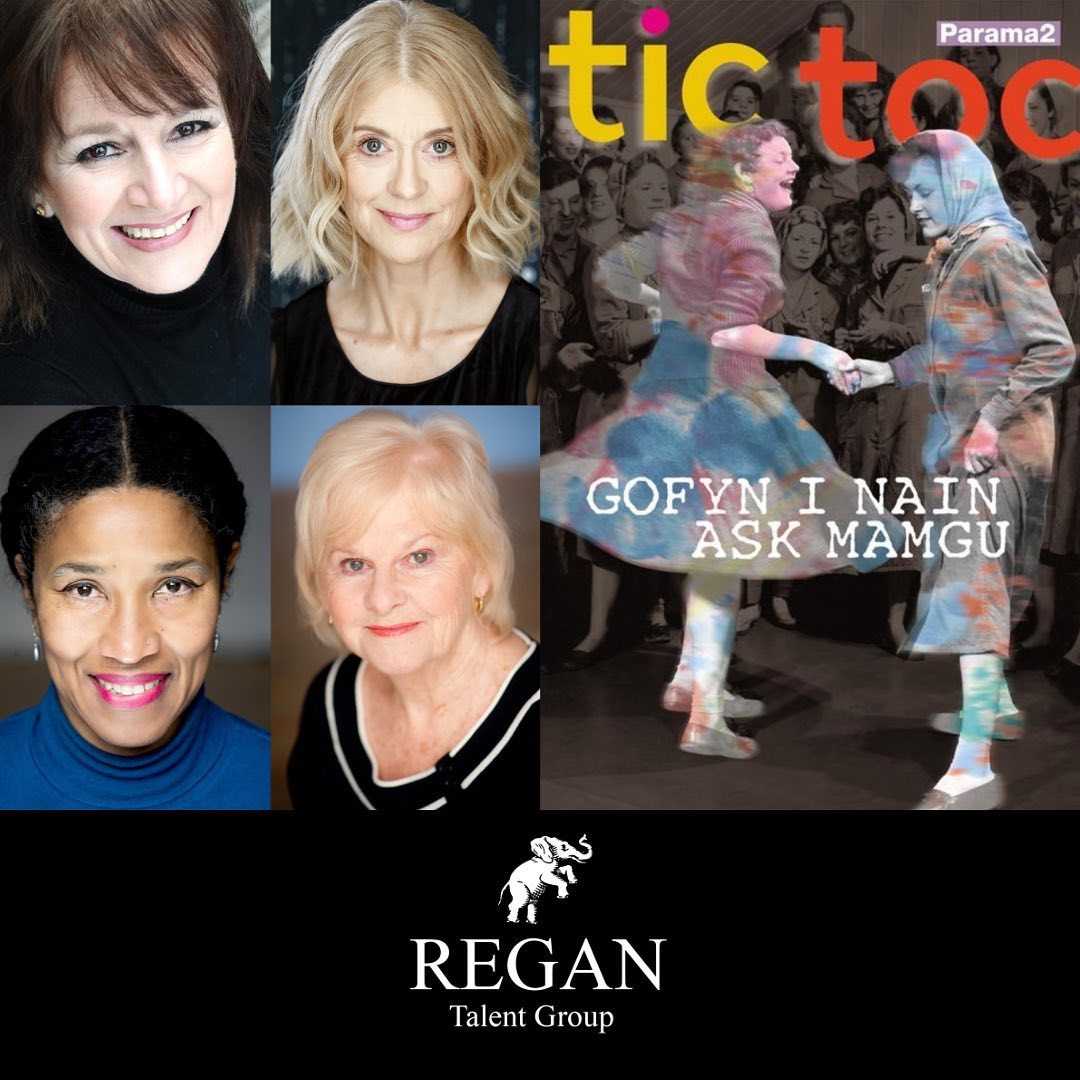 About
Lowri-Ann Richards trained as an actress at 'The Webber Douglas Academy of Dramatic Art', London and studies singing with EMI recording artist, the Welsh tenor, Jeffrey Talbot. Her early career was a venture into the pop business singing with groups such as Visage and Pleasure & the Beast. She co-formed the RCA signed group 'Shock', appeared alongside Gary Numan at Wembley and went on to claim 2 top 10 hits with the group Tight Fit.
Theatre includes 'Rogers and Hart Show Songs' at The Royal National Theatre, 'Something's Afoot' at Milford Haven, 'Reluctant Heroes' for the Theatre of Comedy, London, 'Oscar' at The King's Head, Islington, 'Jump' at the Edinburgh Fringe Festival where she won 'Best Actress in a Musical' in 2010,(albeit in a left of field awards category!)
Television credits are numerous and include Jangles(series,ITV)Pulaski(BBC) The Manageress(BBC) Lonely Hearts Kid(ITV)No Problem(Ch4)That Uncertain Feeling(series,BBC) Drummonds(ITV)Bonded(BBC)Bird Poised to Fly(ITV) Summer Silence (Ch4)etc. As a Welsh speaker she has appeared in countless tv dramas and sit coms on S4C (Welsh channel 4) as well as 3 different Welsh soap operas,(Dinas, Rownd a Rownd, and Pobol y Cwm) in each playing regular characters stretching over many years. For S4C she was given her own TV Special entitled 'Perfformiad/Performance'. She has sung for P&O Cruises as a cabaret artist including circumnavigating the world on three consecutive world cruises. Lowri-Ann has had a long working relationship (including 4 USA Tours) with The Players Theatre Music Hall Company and with Brick Lane Music Hall and is a regular artist on the Music Hall circuit both in London and around the British Isles.
In 2012 she graduated with an M.A. in Actor Training & Coaching from 'The Central School of Speech and Drama', London,(University of London).
In July 2013, Lowri-Ann conceived, co wrote & launched her pop-infused, one-woman cabaret show, 'Whatever Happened to LaLa Shockette?'-the New Romantic 80's pop-star! at The St James Studio in Victoria. In 2014, the show ran for a series of dates in January, February & May at 'Live at Sanctum', in Soho, W1.
Followed by a short run at theSpace@Symposium, Edinburgh Fringe Festival 2014.
See CV
Lowri-Ann being interviewed by Beti George on 'Beti a'i Phobol' for BBC Radio Cymru 10/12/17 - the Welsh version of Desert Island Discs.
A series of dates at The Arts Theatre West- End were added in early 2015 from which Lowri-Ann was nominated for a 2015 London Cabaret Award. 
After working with Theatr Bara Caws including a tour of Raslas Bach a Mawr, co-conceiving the formation of the new, quirky cabaret show Two Blondes and a Harp -currently in collaboration with Dylan Cernyw, Lowri-Ann also secured a short-term in S4C's tv soap opera, Rownd a Rownd. 
Current projects include development of new theatre work with Theatr Bara Caws, a tour of poetry/ drama show 'Welsh Gold', film and tv work and finally Lowri-Ann is delighted to be playing the (Wicked) Dowager Queen in 'Sleeping Beauty' for the 2018/19 panto season at the Riverfront Theatre, Newport, S Wales - for all 62 shows!